Yesterday I bought football shoes on a street market near our apartment. I got a pair of used Adidas shoes for 55,000 Shillings, equal to ca. 25€. That prepares me to take part in the daily football exercises at the fire station. Later we went to the beach in Magogoni/Mikadi, after our quick integration program during the past days it was very relaxing to chill out in a secured area although its concept was only aiming at tourists, clearly selecting between people able to pay the entrance fee and the others kept behind the fence guarded by watchmen in Massai costumes. On the way to the beach we witnessed a demonstration of opposition party supporters. They were shouting the CHADEMA slogan "People Power!" and carrying two coffins, symbolizing the ruling party CCM. The results of the elections are to be announced by wednesday, the winner is not yet predictable.
Election campaign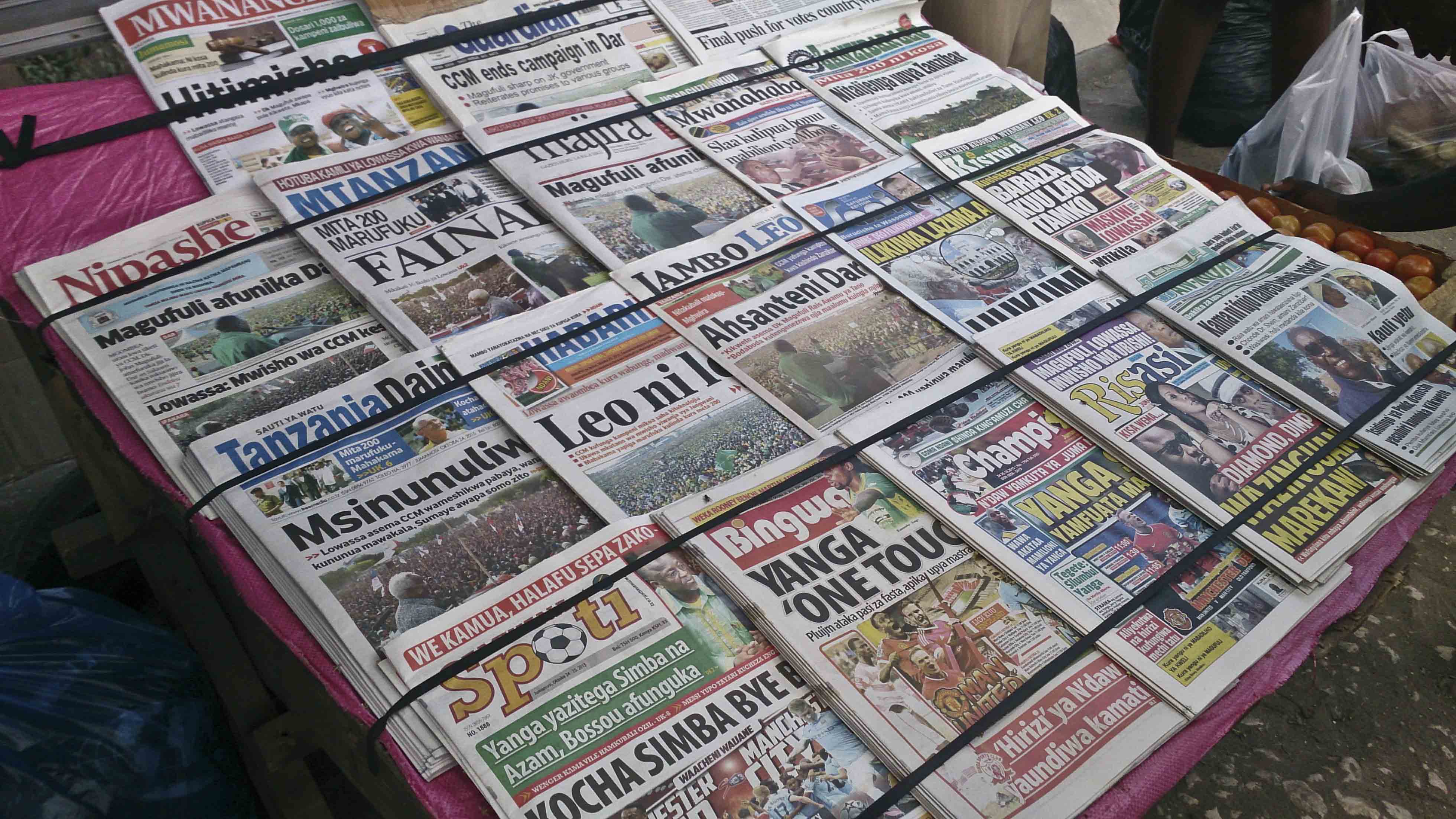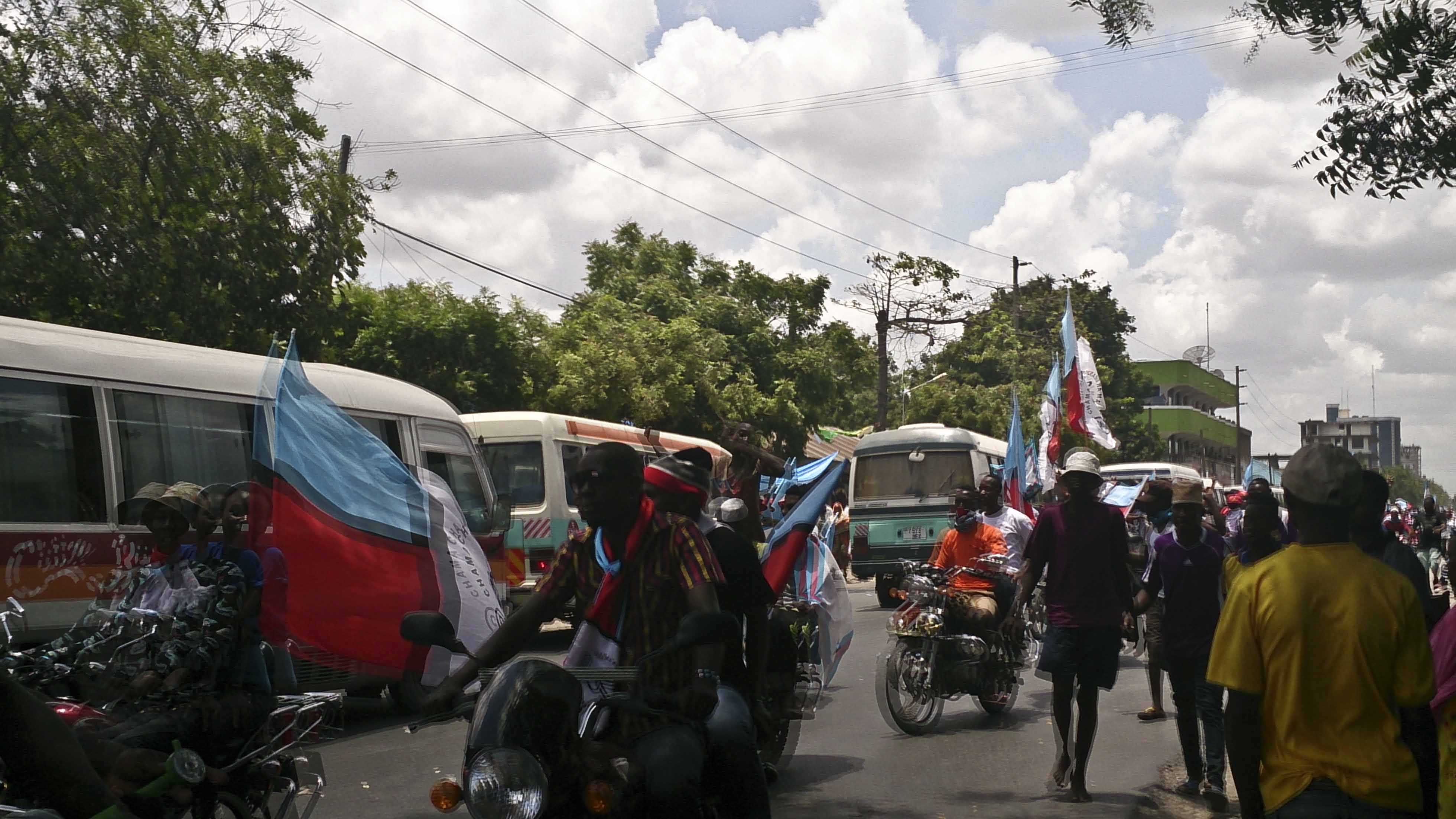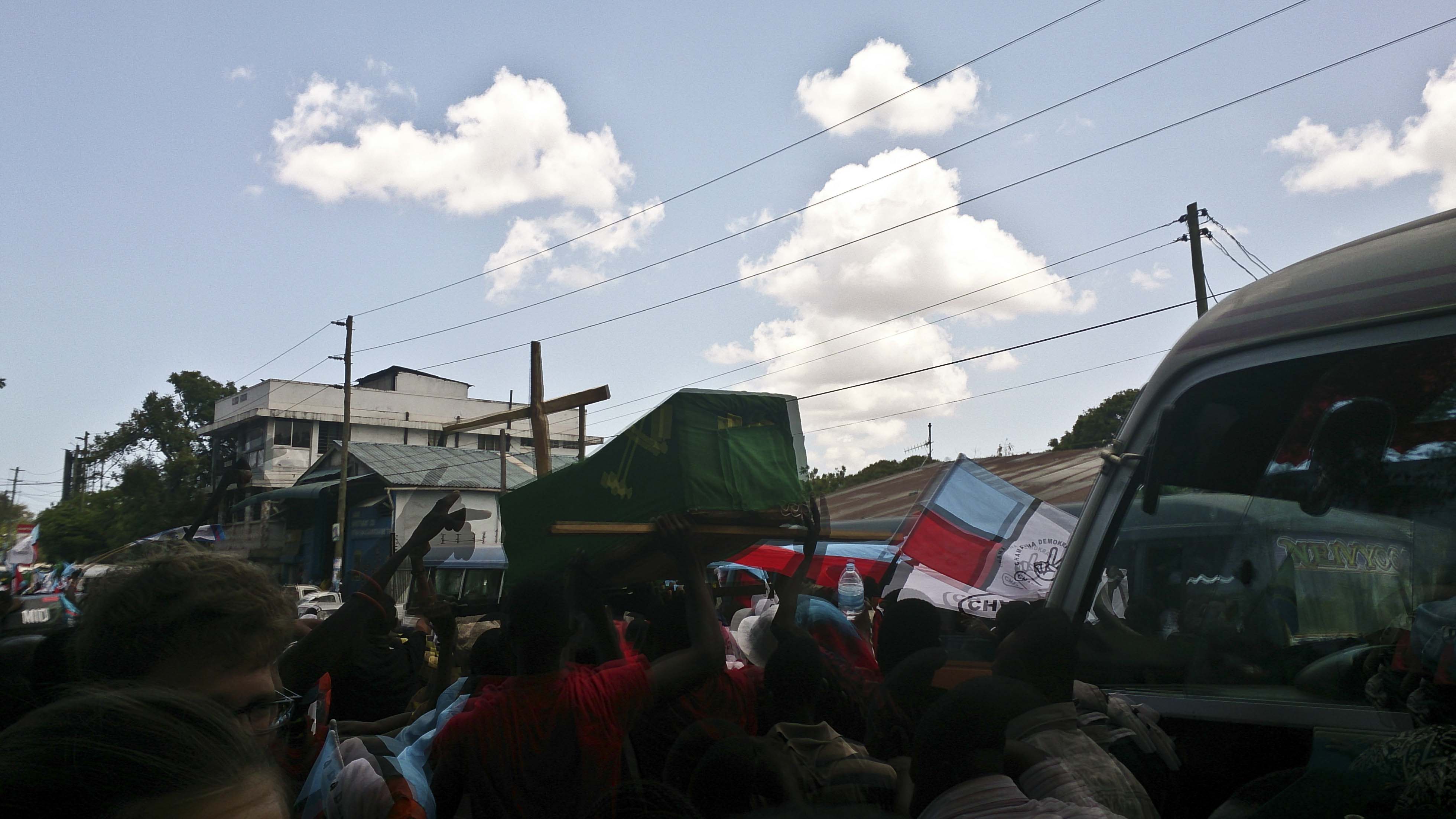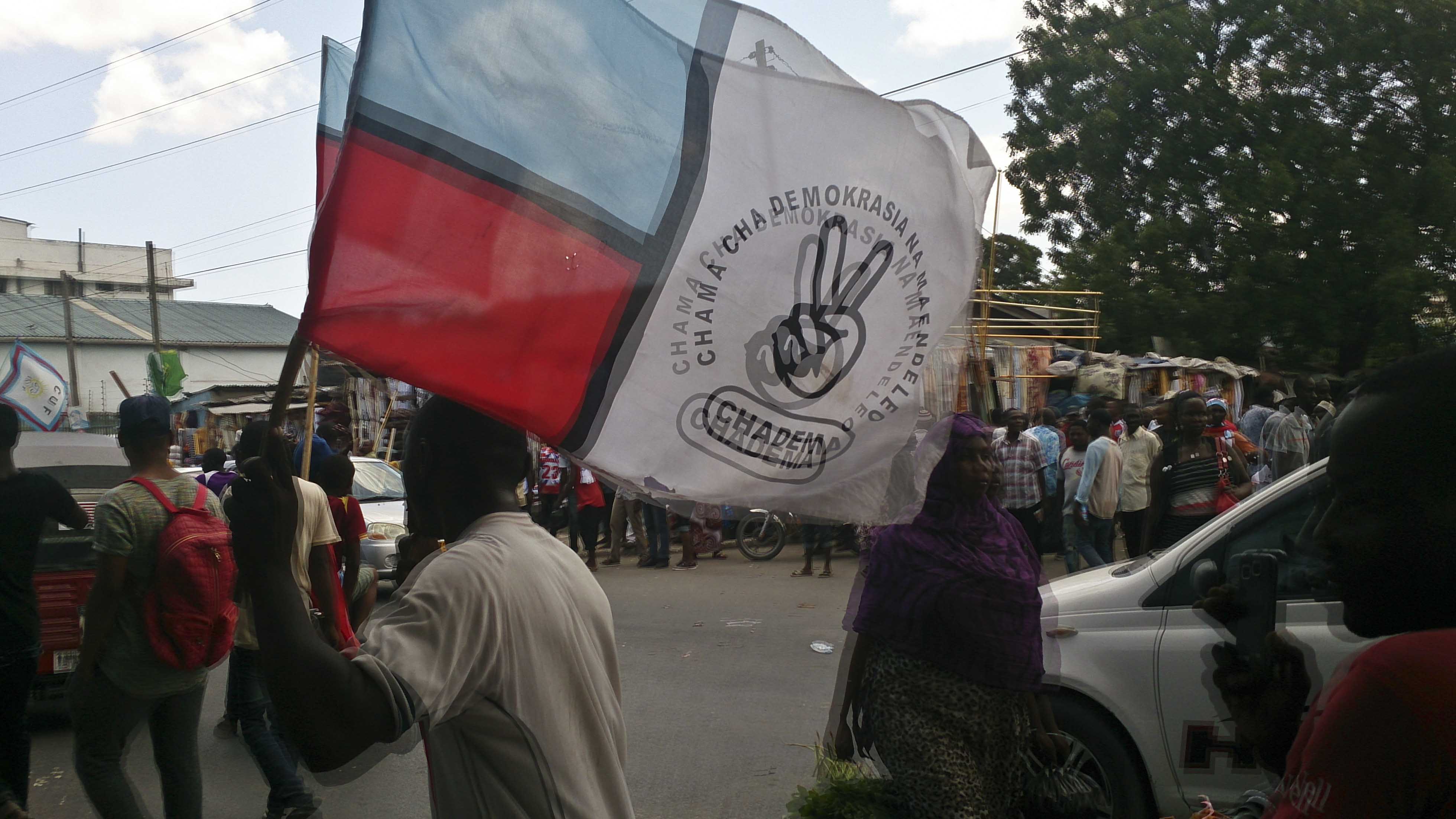 Trip to Kigamboni Beach
At home
Yesterday we moved to our house in Magomeni. I am now living there together with Samuel, who is working for the fire department as a paramedic.